What "they" say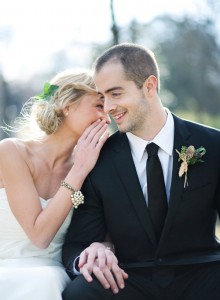 "Lindsay is simply incredible. From my engagement and wedding rings to various other pieces of timeless jewelry, she has helped bring
my visions to life.  In that process, she's created heirlooms and a forever customer.  Thank you, Lindsay!"
Dr Ryan and Sarah Jacobs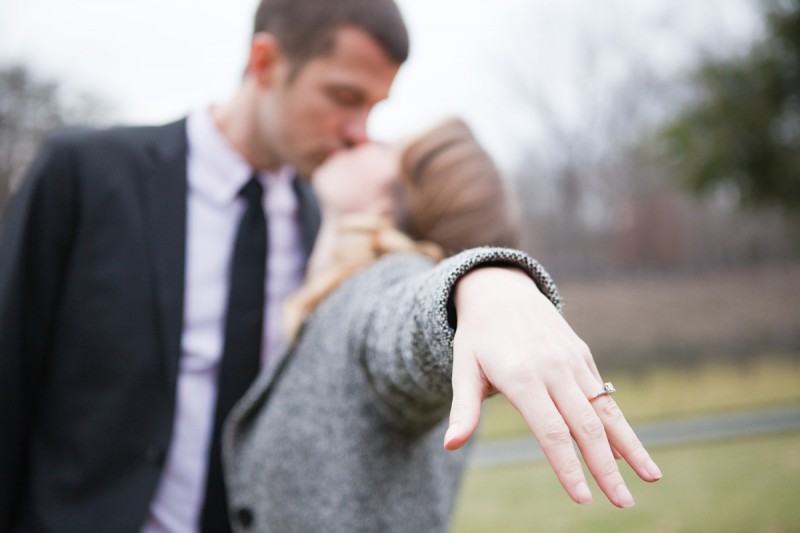 "We love the ring, we loved the atmosphere you created, we love telling the story.  Thank you for making it so special for us! Many, many thanks."
Sarah and Brett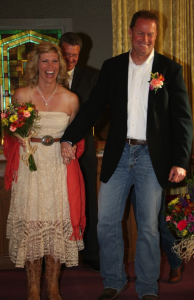 "Thank you again for all that you did for us.  The experience was wonderful. You are so wonderful, supportive, patient, creative, beautiful, smart, reassuring and SPECIAL.  We appreciate you so much."
Rob Pearcy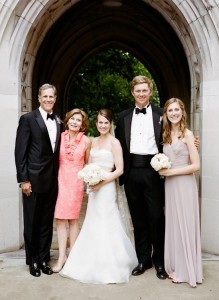 "I cannot thank you enough for the personal interest in our special piece of family history.  The ring represents a significant foundation for our marriage and for our life ahead.  Thank you for making what was old new."
The Magnificent Doe family
"Thank you Lindsay for making our PERFECT engagement ring! We could not be happier! Thank you for taking the time to learn us as a couple and valuing our use of a family heirloom. It is everything we wanted. My grandmother's diamond has always been important to me, and now that it is sitting atop my finger in perfect setting from the Love of My Life, it means so much more! "
CT and Wendy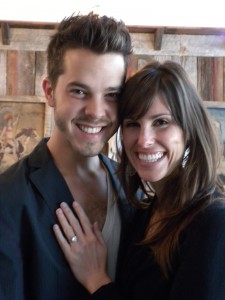 " 
I wanted to follow up and say that I had such a nice experience purchasing my (now) fiancee's ring from you! She absolutely loves it and gets compliments on it nonstop and I'm so incredibly happy about it all. Thank you so much for listening to me and making sure I knew what was going on every step of the way."
-Michael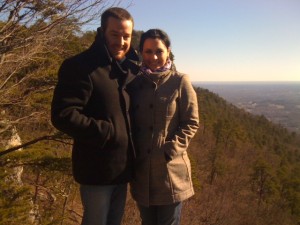 "Finding "the perfect" ring seemed like an impossible idea at the start. I went to a few of the chain stores and bigger local guys but never felt comfortable and it always seemed like they were trying to upsell me instead of help me. They completely took the romance out of the process and it felt like a used car lot to me. I was feeling overwhelmed and didn't know where to go next. Luckily, after asking around, a couple friends told me I     should call Lindsay at Giador.  So I called Lindsay (who I now affectionately call "Linds") and set up an appointment to swing by the shop to talk.From the minute I walked into her little shop, I felt at ease. There weren't a bunch of sales clerks waiting around to attack you as you walk in. Instead, you walk in to a quaint foyer with 2 display cases with a rustic/antique/chic vibe. We ventured to the cozy back lounge and started chatting. We talked about my soon to be fiancé. Lindsay wanted to get a feel for who she was, her style and what we thought she would like. I always knew I wanted to create a one of a kind ring and had an idea of what I thought it could look like, but didn't know how to translate that idea into a tangible product. Linds and I looked through several designs and by process of elimination,  narrowed it down to what we thought was the "one". I was fortunate enough to have some family rings and stones to work with but had no idea how to combine them into that special piece. Once we had the design, Lindsay used the band from great grandmothers ring and 2 diamond earrings from my grandmother to create the amazing engagement ring for my Fiancé', Rebekah.
Once we agreed on a budget and delivery time, she sent the rings off to the master craftsman to hand craft our ring. While the ring was being created, Lindsey was great about checking in to update me on the status of the ring. When the ring came in, I think Lindsay might have been as excited or maybe even a little bit more excited than I was. It turned out absolutely fantastic. It is truly a one of a kind heirloom with a design and beauty that will stand the test of time and continue to be a bad ass ring for generations to come.   I'm also happy to report that we hit our budget right on the number J
So gents, If you're looking for that special ring on a budget, while keeping the pressure out and leaving the heart IN the process…Lindsay is your gal."
Signed Happy Customer,
Travis Gordon
"Lindsay couldn't have done a better job with all of the pieces I have purchased from her!  The first, most important piece, was an engagement ring, of which I knew nothing of what I was looking for.  I also knew nothing about diamonds!  Lindsay sat me down and gave me a lesson about diamonds and helped me design the most beautiful ring.  She took the time to search for my specific need and found the perfect diamond for me, those were actually her exact words when she found it.  My wife absolutely loved it and we have continued to buy our jewlery from Giador, including her wedding bands.  The best part of the Giador experience is Lindsay's care and personal touch that she adds to each experience.  You would certainly not get that, nor would you get the quality and price at a "jewlery store".   We couldn't be happier with Lindsay and Giador!!!"
Chad and Wendy Wilhelm
"My heart is fluttering….holding back the tears….I have no words….seriously.  You are simply amazing at what you do!  I always wanted to have my mother's ring, left to me after her passing, reset but was uncomfortable trusting someone, until I met Miss Lindsay. She allowed me to take this important journey and we couldn't be more thrilled, my mom included…I know she's looking down on us.   I L.O.V.E. you"         Katy Mcdaniel
"She loves it!!!  She was completely surprised (the good type of surprise).  Again, a HUGE, HUGE thanks to you!!!  You were a god-send, and I could not have felt any better or any more confident going into this!  And, you proved those feelings right!!
                                                                                                                                                                                                        Aaron and Aimee
"I couldn't say enough about how amazing it was to work with Lindsay. After going to countless jewelry stores and having mediocre to poor experiences, I met with Lindsay and she blew me away. All the pressure was off and she helped me create the perfect ring for my fiancé. She's absolutely one of a kind!"
                                                                         Kyle Reeves
 "
If one were to look up Giador in the dictionary they would find my feelings of this wondrous shop and the individuals behind it. No words….that is what you will find. Pen cannot put to paper the absoluteness that is Giador.    Creative boundaries are not a part of Lindsay's life. The world, her canvas and paint it she will. She has a unique talent that allows her to listen to an idea for a piece of jewelry that you might have and turn it into a part of you, a part of your heart and soul that will be with someone forever.  I am a believer in the fact that we are only caretakers of what we possess. Lindsay and her ability to introduce jewelry with a personality and a past to a current day caretaker is beyond amazing. "It will speak to you when it is right" she says. Giador speaks to me in ways that are beyond"             THE Brad and Karla Lewis